I dug up some of my old Xfrog trees, which I never really got around to fully use because it was pre-VfSU-proxies.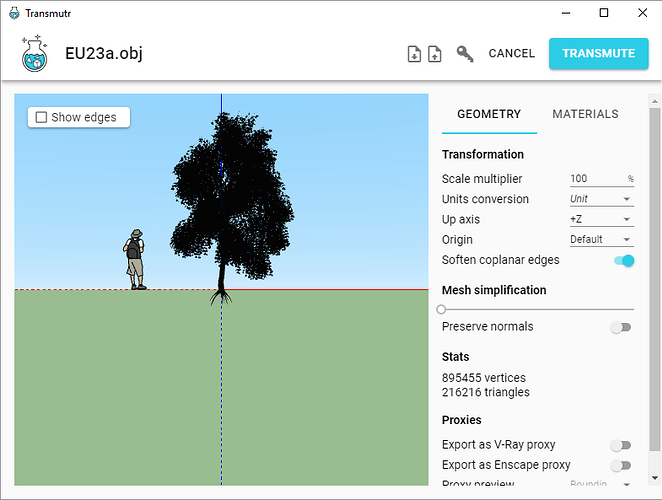 Question 1: Is there a way to lower the ground level of the model in the view? Perhaps have it center around what is visible?
Question 2: Is that an exported view of the SKP? Or a 3D view?