Hi @Eric_Liao,
It seems that your model is very heavy and might have some corrupted data. It took several minutes to load it in Blender and most objects are missing.
Transmutr seems to be able to load it though.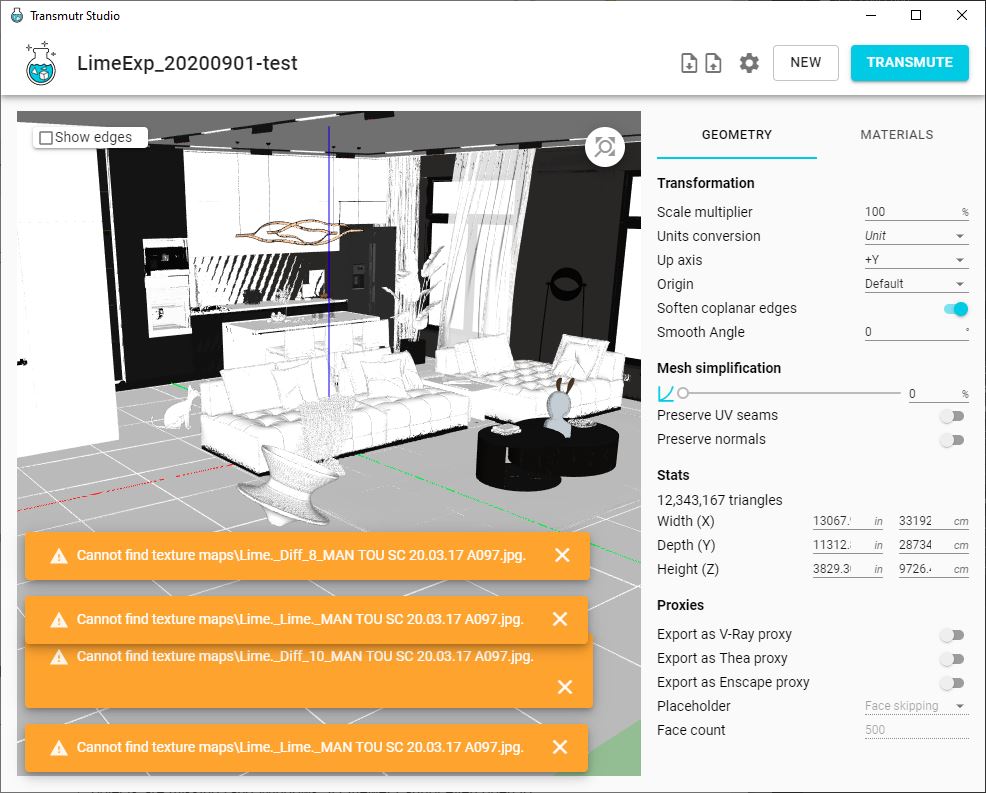 When exporting to SketchUp, the export lasts for several minutes and then it freezes indefinitely. I suppose that the model is too heavy for SketchUp.
But if you use the Mesh simplification feature in Transmutr, the import works fine (here I used ~98% simplification).