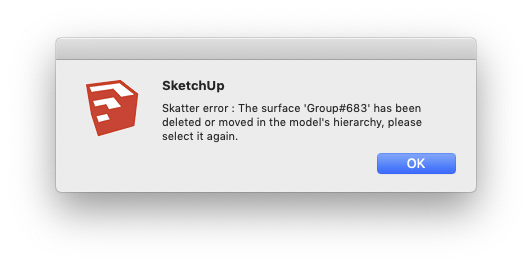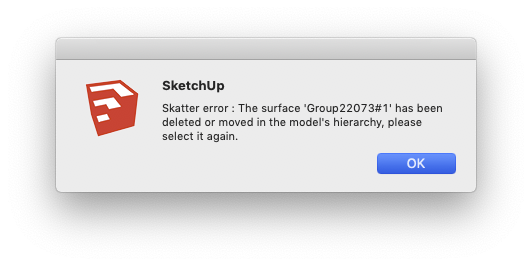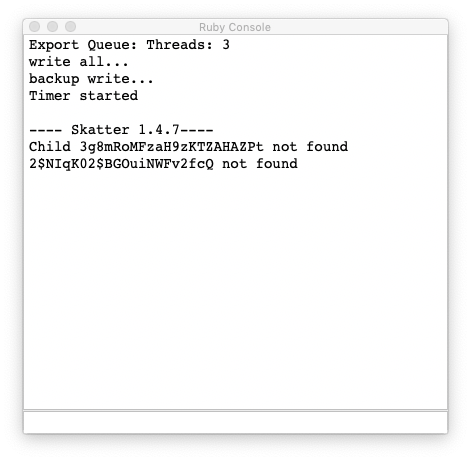 SketchUp version: 2019
Skatter version: 1.4.7.
OS : MacOS Mojave 10.14.4
Description of the issue : Big urban planning project can't open due to error message. Have waited hours
Are you able to reproduce the issue every time? Yes. By opening the file.
Error in Ruby Console?: Child 3g8mRoMFzaH9zKTZAHAZPt not found
I have screen shots of the error messages.
Is it possible to delete Skatter objects in a file with Skatter unistalled?