I was trying to create a set of bushes using an image mask but I am not even coming close. Here is a screen shot of what is showing in SketchUp and the Skatter composition editor. Hope someone can tell me what I am doing wrong. I really wanted to use the mask in a render with some other stuff but can not seem to figure out how to accomplish it. I am also attaching the image I generated to use as the mask.
This is SU & Skatter info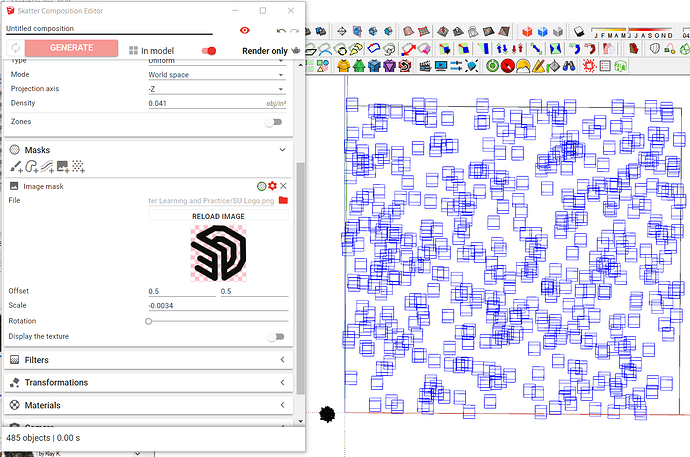 Here is the image I was using (at least attempting to use) as the mask.