I remember that a previous beta version, (before the "new" button) when I opened a model, the configuration was maintained, and that is very useful when I am transmuting models from the same collection.
But now (1.0.1) when I open the next model, I have to reconfigure everything again.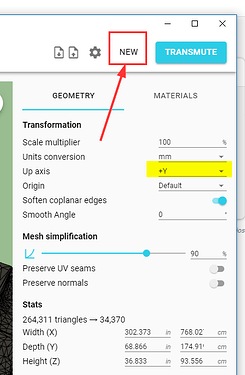 Please keep the last used configuration.

By the way, in my case 90% (well I can say 100%) of models are oriented vertically on the +Y axis.
Is it possible that this is by default?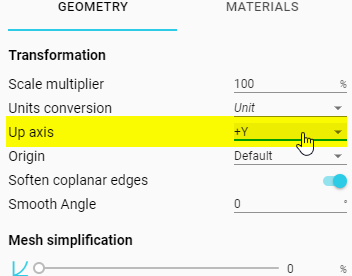 Thanks!