**SketchUp version :2019
Skatter version (Skatter dialog > Options > About) : 2.0.5
**OS :window 10
Description of the issue :
Are you able to reproduce the issue every time? (If yes, how?) :
Error in Ruby Console? (Window > Ruby Console) :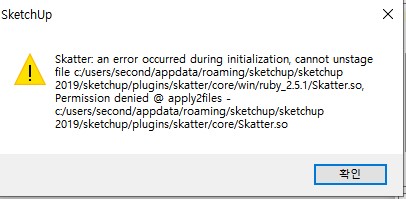 It is displayed as above.
It doesn't work.