I often need to have multiple arrangements of scattered objects. I'd really like to define an arrangement once and copy it to different locations in the scene rather than re-creating it in each location. In essence, I want to use a Skatter render-scene as the scattered object in a new Skatter render-scene.
For example, I made a lot of money recently - billions of dollars in fact. I used Skatter to construct a nice stack of $1bn in $100 bills. I wanted to create many of these stacks. It would have been useful to use the base arrangement (the $1bn stack) as the scattered object in a new arrangement.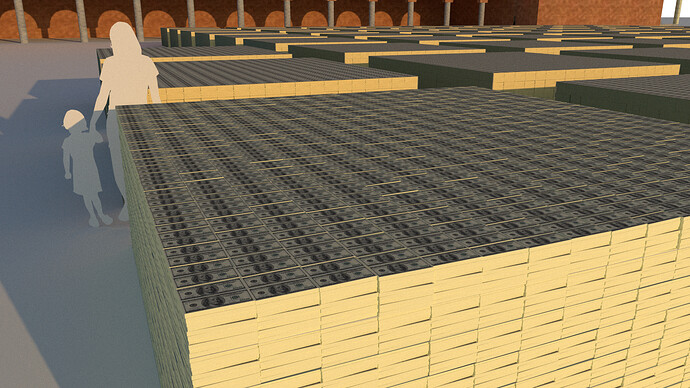 What would be even better would be if the copied billion-dollar stacks could have their own random values (that is - the same parameters as the original stack, but a different random seed).
I love Skatter and use it all the time.