Hi!
I was happy with the demo, purchased the license yesterday, updated the license info in my Skatter window, and it suddenly stopped working. After selecting the host, the preview showed nothing - no red dots. And after selecting the object to be distributed, nothing happened either.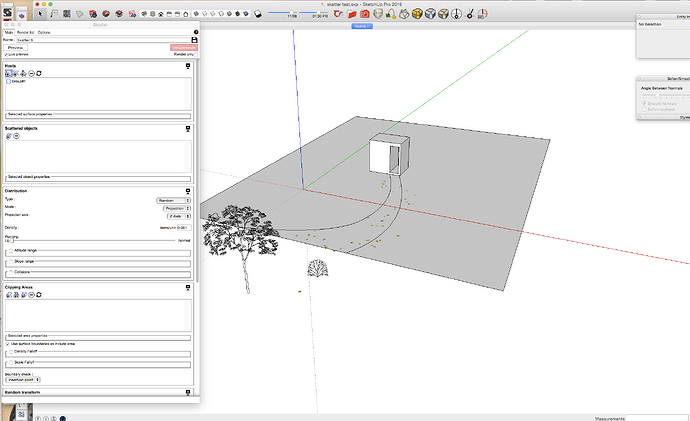 Above is the screenshot. Another thing is the ground plane in the screenshot used to be populated with the tree component after I tested the demo version. Now with the licensed version, I right clicked Edit Skatter Group, and the selected group disappeared from view. Strange.
Has anyone encountered similar issues after licensing? I'm using Mac OSX Yosemite, Sketchup 2016, on a Mac Pro 5,1.
Any help would be great! Thank you!
Best regards