Very nice lighting and materials
Maybe add a nice background, and it would be perfect
Thanks!
I was debating about the sky, but in the end, there is so much happening in the scene that I chose to leave a very simple over exposed sky. Maybe some low hills would look great to add more levels in the background.
Yes, I was talking about the horizon more than the sky.
Here is a version with the background. I think I spent about 10 minutes the last time when looking for a background and then just gave up.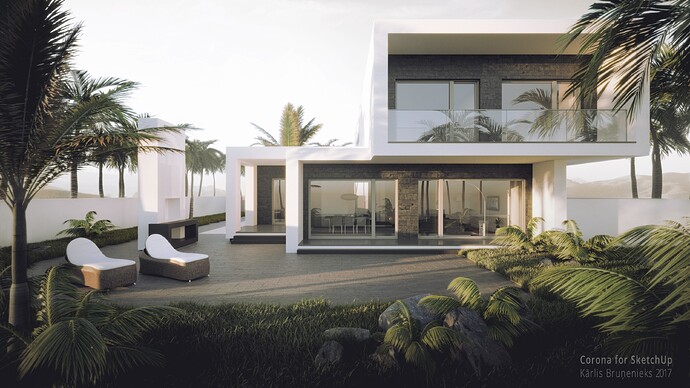 Slight detail, but that changes a lot
Looking good! I love the lighting and composition, though if added more sky up top I think the image would become even better.
nice to see corona's for skp works too! nice one